Fresh Floral Garlands
Any occasion or special day is incomplete without wonderful decoration. Whether it is a wedding day, anniversary, birthday, or any other special day, exceptional decoration is a must. It is needless to say that we use a lot of beautiful things to make a place outstanding. And among all, flowers play an important role. On occasion, we use different types of colorful flowers and floral garlands.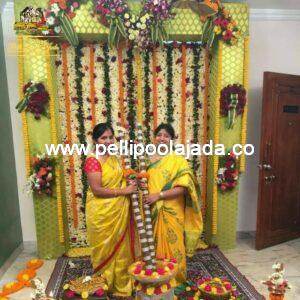 Fresh floral garlands can enhance the entire decoration. If your wedding day is drawing near and you are thinking about the wedding venue décor, you can opt for floral garlands. Undoubtedly you will get a lot of colorful flowers that can create an awesome look at your wedding place. If you are a little confused about venue beautification, this piece of writing can help you out a lot. Well, come to the adjoined passage to know a few tips which will help you adorn your place.
Fresh floral garlands can easily make a dull-looking place an attractive one. To add a wow factor to any corner, you can opt for this.
The first thing that you need to do is to decorate the entrance. We all know that the first impression is the last. So, it is necessary to beauty the entrance with beautiful garlands. You can hang up the flower garlands from the door and it will look awesome in one word.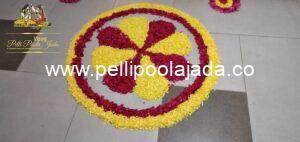 Garlands are also used for decorating tables. In case you are planning for a ring ceremony, you can place a table and keep rings on it and decorate that setup with beautiful garlands. It will offer an amazing look to the entire place.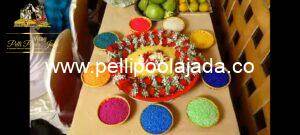 So, these are a few ways you can decorate your wedding venue. Now, the matter of concern is where to contact to get fresh floral garlands. In this context, we, Pelli Poola Jada can help you a lot.
We are an online supplier and you can visit our store without going outside of your home. We have a wide range of collections at quite reasonable rates. You can enjoy the home delivery facility too.
So, what are you waiting for? Once you deal with us you could not have asked for a better option. Don't think twice to visit us to place an order.