Magical Moments of Bride!!!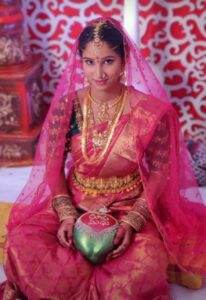 A wedding day is the best day for a bride. Every bride wants the wedding day to be the most memorable day of her life. Every bride wants to look the best at her wedding!!
Indian weddings are traditionally multi-day affairs, and involve many intricate ceremonies, such as the painting of the hands and feet of the bride called a mehndi. The pre-wedding includes all the preparations and a party the night before where each side of the family can meet each other and dance and have fun.
When it comes to weddings, the first thing that comes to mind is bride & wedding accessories. Hair accessories play a major role in the bride's wedding day. A bridal hairstyle is something that can make or break your look. A bride's hair should look perfect on her special day.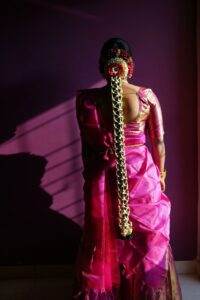 Braids, whether embellished or wrapped in your favorite flowers, make for a surefire winner as a bridal hairstyle. Don't believe us? Drive through to take a look at these striking ones for yourself!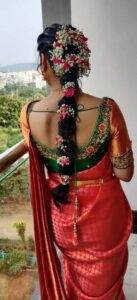 The right wedding day jewelry will enhance your dress, but a piece that doesn't go with the style may look awkward and out of place. There are a few different factors that go into picking out the perfect bridal accessories for your big day.
Want to buy accessories that suit your wedding?? Come visit our website www.pellipoolajada.co