Wedding Festoon (Garlands/ Varmala)
Indian weddings are known for their glory and significant ceremonies. Every ceremony has its significance and charm. And one such ritual is the festoon ceremony that is exceptional, significant and is performed in a way that brings all the guests & relatives together.
More than make-up, hair, wearing expensive jewelry, or fancy clothes- people nowadays focusing on the garlands. They have taken a new avatar and look beautiful. There is a variety of options to choose from, we can comfortably say there is one for every taste.
We can now see a variety of flowers being used for garlands like orchids, roses, jasmines chrysanthemums, and the list goes on. The garlands come in all beautiful designs.
Garlands made out of Roses
Roses are the ultimate source of happiness for all. The beautiful lush and vibrant color of roses surely sets the mood right and looks attractive too. There can be different flowers that can be combined to make a garland or it can only be roses of different colors. Although, the contrast of variant color combinations looks good too.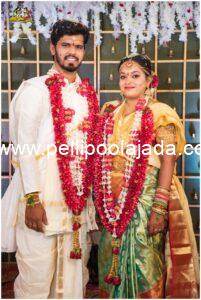 The rose garland trend has been around for a very long time and it is going to continue soon also. So, book your rose garland now to compliment your beautiful wedding.
Go Green on Your Garlands
The best way to get your garlands this time is by using all the greens in it. You can never go wrong with anything green and close to nature. People nowadays have started to splurge in tulsi garlands, as tulsi is considered to be of special significance in Hindu culture.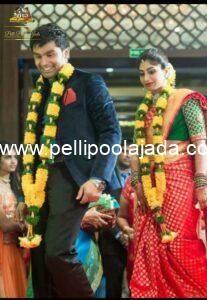 You can use different kinds of green leaves or combine the leaves with some vibrant flowers to give them a complete look.
The Classic and Soft Color Garlands
Classic colors have been the focused trend for these years. The pastel colors are in, be it your outfit for the D-Day or garlands for that matter. The soft tones of flowers are just breathtaking. The light pinks and whites form a perfect combination for garlands. These pale flowers and green accents will compliment your outfit.
The garlands will make the bride and groom shine even more on their day as the color trend has been used by well know celebrities too. People enjoy recreating looks and décor used by celebrities and hence, we have come up with pastel garland ideas to provide you the best.
There are fragrance and non-fragrance garlands available in the market. Choose as per your choice or personal taste. It is your day and we would always wish to make it big, so splurge and enjoy.